Slow clothing is a philosophy – a way of thinking about, choosing and wearing clothes to ensure they bring meaning, value and joy to every day. It is a grassroots response to fast fashion that considers the ethics and sustainability of garments, values provenance and artisan skills while focusing on timeless style, comfort and connection. It is about thoughtful, ethical, creative and sustainable ways to enjoy the garments we wear every day while minimising our material footprint on the world. Slow clothing manifests itself through 10 simple approaches –  think, natural, quality, local, care, few, make, revive, adapt and salvage.
The Slow Clothing Project is Textile Beat's 2016 campaign to spark conversation about clothing use and reuse by creating a collection of garments handmade by individuals across Australia. The focus is on making your own garments, using natural fibres and textile reuse where possible.  The 40 maker stories which are linked below. For more details about the project, scroll to the bottom.
Dr Nicola Smith – DIY enables direct engagement with physical world, for comfort and creativity.
Jennifer Bain – Meaningful making that reconsiders the wearability of items others discard.
Michelle and Grace McRae – skills valued for many reasons, including self-worth and resilience
Vivienne Poon – values the story and creativity that goes into making a garment of your own
Jenny Jackett – 'through the hand-making process we learn the values of time, effort and quality"
Jemma Edwards – Rejects fast fashion in favour of unique, handmade garments
Deborah Palmer – Upcycling captures memories and extends the life of retired garments
Julie Livingstone – it is good for our mental wellbeing to be able to create something.
Bron Berkin – Observing something transform from a square of material is so satisfying
Eliza Kelly – Eliza believes there is huge value in using your hands to create
Wendi Trulson – The whole world needs a lesson, in repurpose, refashion, mend and fix
Sarah Lundgren – believes creativity is important for wellbeing and good health
Kate Fletcher – Kate's favourite clothes are created with a conglomeration of different makers
Cathy Stuart – believes the act of making something can create a deep sense of satisfaction.
Denise Traynor – reusing items helps to counteract the wasteful, mass consumption model.
Mariana Kirova – professional upcycler, an eco-fashion educator and an agent for change.
Nina van Hartskamp – true empowerment comes when you create the life you want
Rozalie Sherwood – loves educating people about the potential of making one special jacket
Saadia Thomson – making for sustainability, creativity, self-expression, uniqueness, enjoyment
Sally Harris – 'When you make something yourself, you have a greater sense of wellbeing'
Xin Wang – cherishes garments more since she knows the effort and time taken to make
Barbara Sherlock – "I adapt the clothing to fit my figure, my lifestyle and my age group"
Cath Jarvis – she learned to sew after realising these skills are useful for sustainable living
Genevieve Manhal – learning problem-solving and critical thinking through the design process
Frances Leske – making her own clothing brings joy and self-confidence
Tamara Russell –  believes the slow, meditative process of stitching is great for body and soul.
Dr Jenny Ostini – 'sewing gives me the chance to slow down and create'
Leeyong Soo – loves the palpable satisfaction of making and remaking her own clothes
Emma Williamson – 'supporting handmade, ethically produced items has many benefits'
Kerri Harris – "it's such a shame to lose sewing skills when they're relatively easy to master"
Elizabeth Kingston – believes in shifting thinking from being 'in fashion' to being 'in style'
Majella Albion – encouraging a more frugal attitude towards the use of material resources.
Paisley Park – conscious of what surrounds her, including food, clothing, people, environment
Miriam Gillham – sewing enables you to create clothing that is considered and thoughtful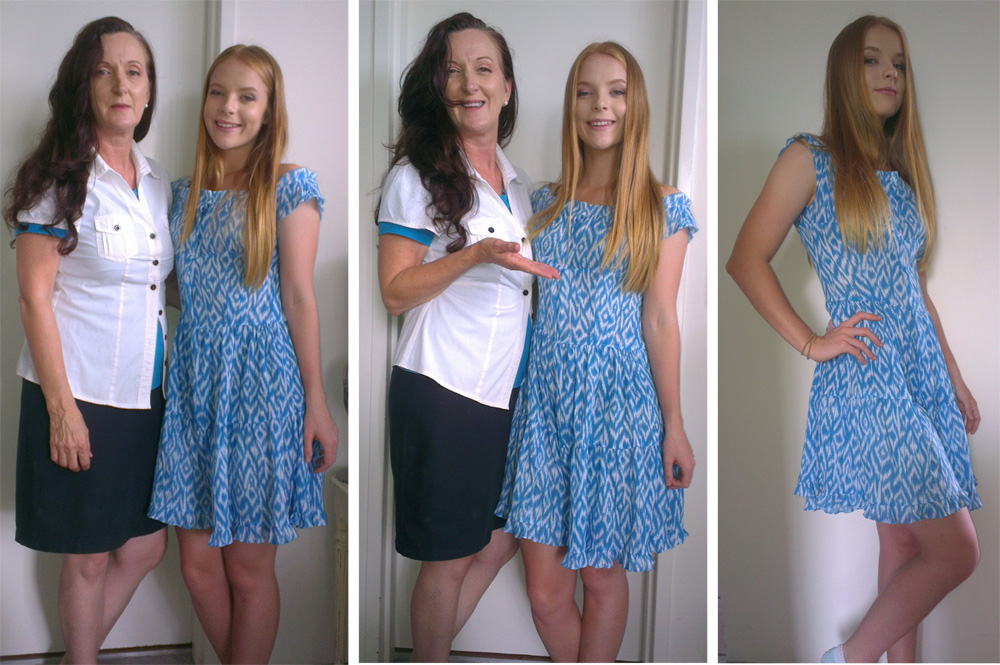 Fiona Saunders – her life has always included handmade, recycled and repurposed clothes
Dr Libby Woodhams – demonstrating creative reuse and the wonderful properties of wool
Annabelle Brayley – a best-selling author who makes all her 'good' clothes from natural fibres.
Neroli Roocke – a journalist who believes thinking about consumption is a key to sustainability
Kylie Challenor – a professional editor who taught herself to sew as a adult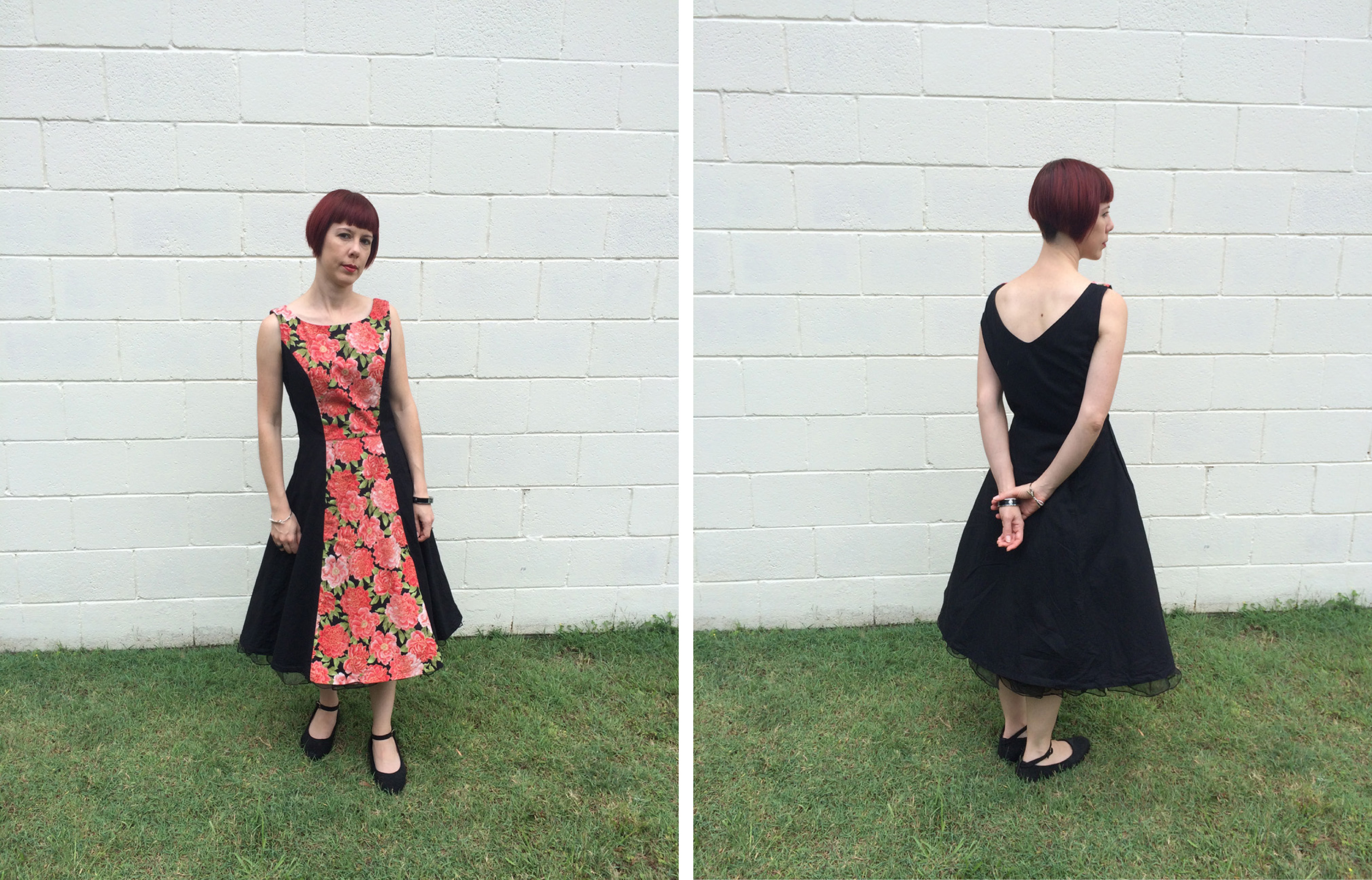 Julie Hillier – teaching handmade with a contemporary twist at Ministry of Handmade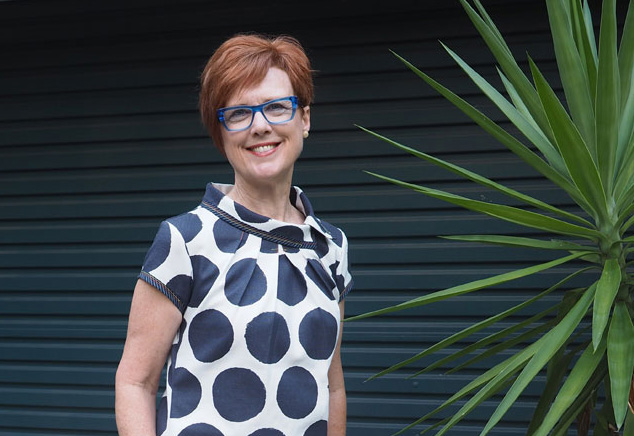 Jane Milburn – project leader and founder of Textile Beat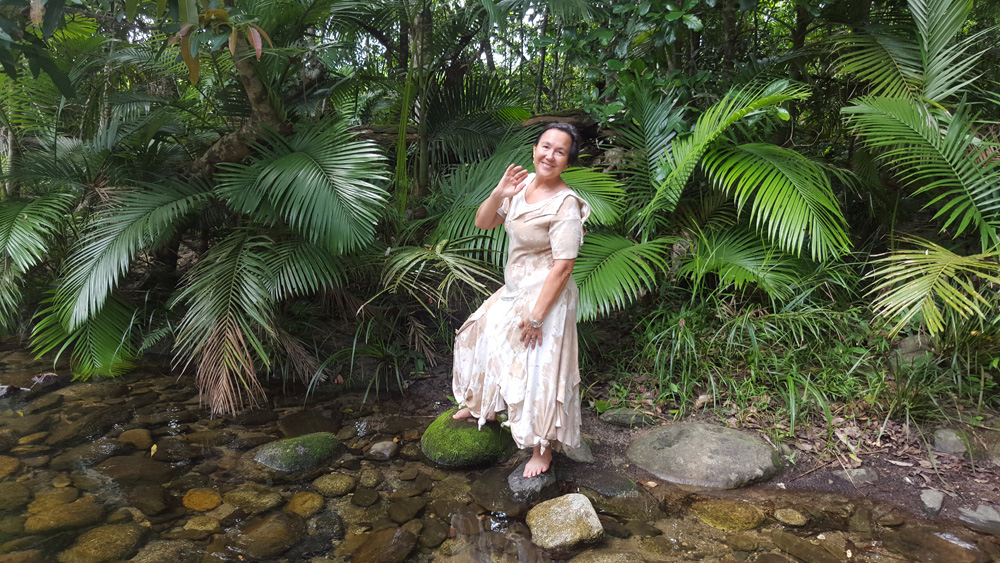 After more than a decade of 'disposable' fast fashion, there's growing interest in ethical and sustainable clothing with a good story to tell.
We created a collection of handmade garments during 2016, some of which will be showcased at a number of conferences and public spaces during  2016 and 2017. Each garment becomes a different story about mindful and sustainable resource use told through various voices.
These stories reflect Slow Clothing Manifesto actions we can take to reduce our clothing footprint: think, natural, quality, local, care, few, make, adapt, revive and salvage.
The project narrative weaves knowledge and skills to help people choose well, use clothes for longer and reduce textile waste in landfill. It celebrates the mindful/healthful benefits of handmade and will grow awareness of the usefulness of stitching and sewing. It explores the history of natural-fibre industries in Australia, and celebrates local growers and makers.
We are based in Australia, that's local to us. Yet this project has a global mission which aligns with Goal 12 of the United Nations' 2030 Agenda for Sustainable Development: Ensure sustainable consumption and production patterns.