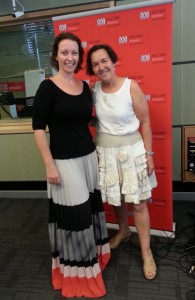 Jane is excited to be merging her creative and communication skills into a campaign of her own making after years of running them for others.
Sew it Again 2014 will see Jane demonstrate upcycling through daily garment creation, share knowledge through social media and talks, empower others through upcycling workshops, and enjoy wearing clothes that are ethical, sustainable and original.
The project links Jane's memories of childhood, training as an agricultural scientist, communications expertise, agribusiness networks and love of nature into the important ecological health issue which is our burgeoning global mountain of textile waste.