I rescue natural fibres. I already have many, yet I bought a $2 wool blanket with holes at an RSPCA op shop recently. It has no label, just remnants of blanket-stitched edges. I know it is wool by the feel of the fibres which glow in the sunlight after I wash it. I admire the texture and beauty of the old woven threads. There is life there. I will upcycle this 'dog blanket' into a garment with a story to tell about how it came to be.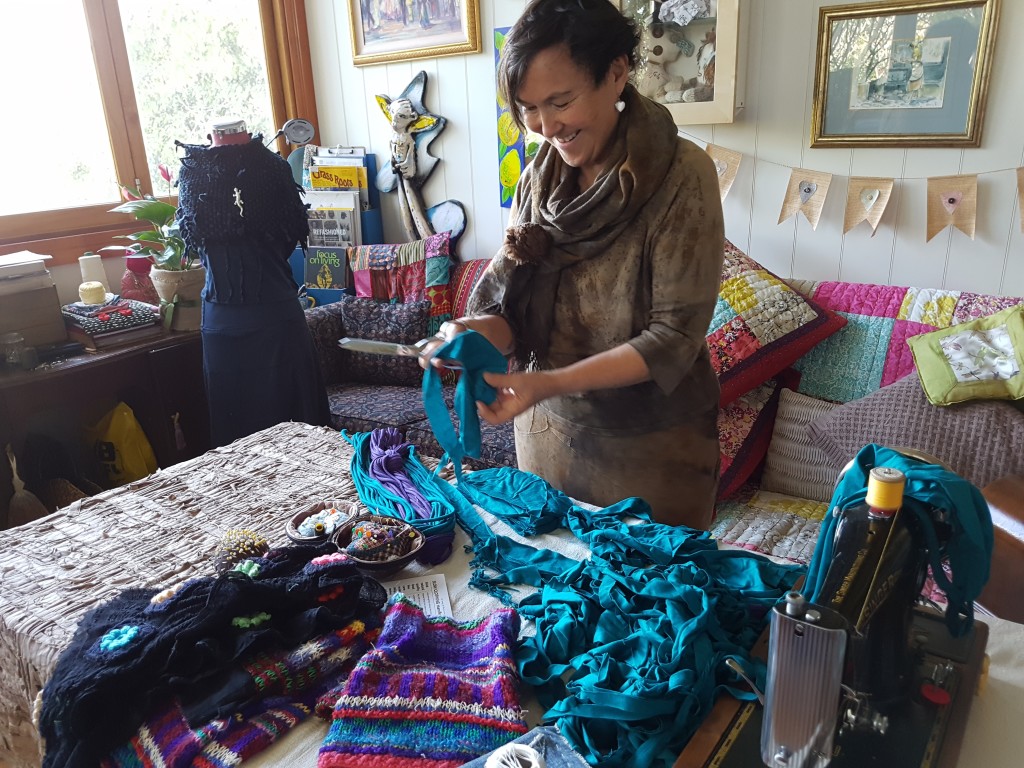 All my clothes are handmade or secondhand and they feel good on many levels. My clothes are imprinted with individual spirit, my kansei. I refashion existing garments to suit my body shape, or completely transform discarded resources into something of my own making. I buy almost nothing new, except underwear and shoes.
Even though I have bought secondhand on and off forever, I did not talk about it. There was a stigma of poverty, of less than, in secondhand although vintage was OK if slightly quirky.
That was before I stepped up, before I did leadership study and learned about self-actualisation, before I upcycled my career as a rural advocate and communications manager to found a start-up called Textile Beat in 2013. Now I champion slow clothing, raise awareness of textile waste and the potential for upcycling old natural fibres into new.