The concept of refashioning existing clothing has appeal to people concerned about increasing levels of textile waste and prepared to be creatively resourceful in the way they dress.
Eight productive and enthusiastic women took up the opportunity to be part of an upcycling workshop in Biloela and used personal effort, imagination and skills to refashion unworn clothing to suit their shape and preference.
The workshop was run by upcycler Jane Milburn of Textile Beat and enabled by the Regional Arts Development Fund (RADF), which is a partnership between Queensland Government's Arts Queensland and Banana Shire Council to support local arts and culture.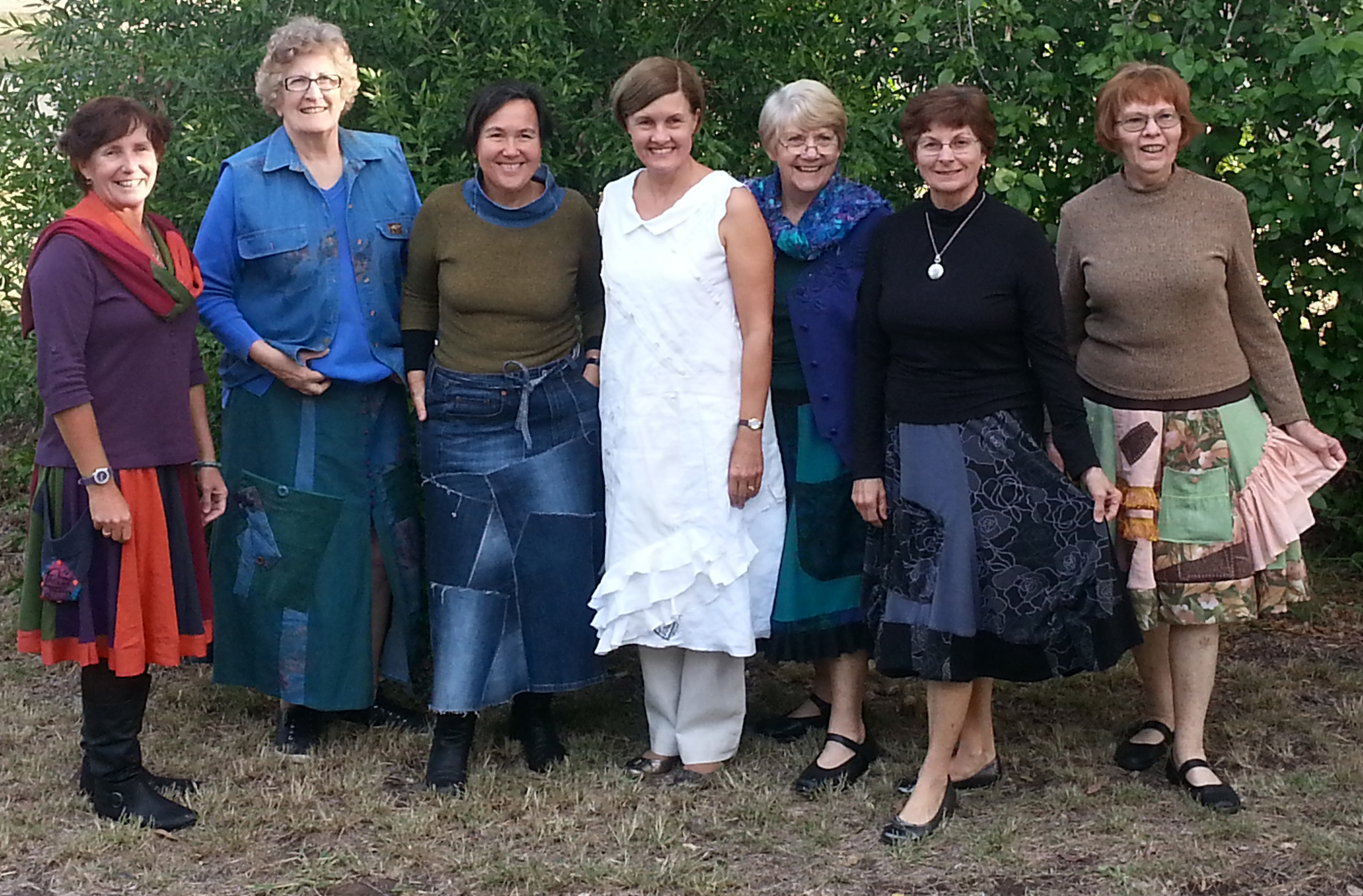 From a global perspective, a rethink of how we dress is under way as people begin to question where clothing comes from, and whether it is made with ethical and sustainable processes.
Jane is an agricultural scientist and communications consultant who is nearly half-way through a 365-day Sew it Again project (www.sewitagain.com) to inspire creative upcycling of existing clothing, demonstrate slow fashion and revive home-sewing as a life skill akin to home-cooking.
She said this Biloela workshop is part of a shift in society's thinking which will see more local, individual REfashionistas interested in sustainable, ethical eco-clothing and a refashion revolution turning waste and reject clothing into something they wear with pride.
Kerrie Fitzpatrick from Biloela said: "I enjoyed the words of encouragement and imagination shared. The sense of achievement was amazing!!!" Meredith Barrett, from Mount Ox at Theodore said: "The workshop was fabulous.  I enjoyed being able to upcycle and reuse beautiful fabrics whose styles had become dated – and to turn them into a new stylish garment."
On average, Australians throw away around 21 million tonnes of waste per year, according to the Australian Government's Living Greener initiative. How much of that is reusable textile waste is unclear, however figures from various international sources show Americans each throw away 30kg of textiles a year, the United Kingdom and Hong Kong about 13kg per person per year. National Association of Charitable Recycling Organisations' figures indicate Australian charities process about 5kg of donated clothing per person each year.