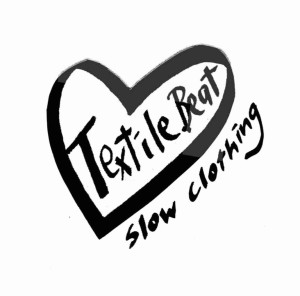 Textile Beat's signature is the heart and this resonates from our collection of heart stones which are authentic, solid and true treasures of nature.
We believe in using and reusing natural resources wisely, with care for future generations.
We live close to nature and make life choices which minimise our footprint on Earth.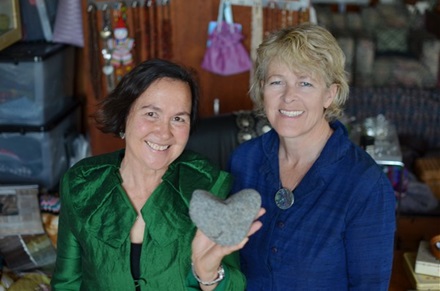 Some heart stones carry special memories and remind us of places and people we treasure.  Heart stones cost nothing … but we see value in their natural, unique beauty. *heart stones are heart-shaped rocks gathered on beaches, riverbanks, farms and bushland.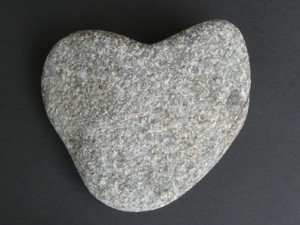 Granny's heart stone – simplicity
Jane found this large and beautiful heart stone on a beach near Port Douglas in far north Queensland exactly a year mother-in-law's ashes were sprinkled there. Granny was a treasure in life and a loving soul. This perfect heart stone was sitting between granite boulders.
Mum's heart stone – creativity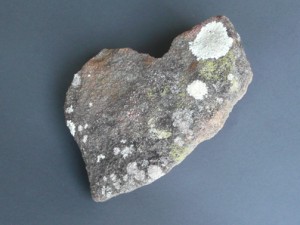 Jane found this dramatic heart stone on the family property in south-east Queensland where her mother's ashes were sprinkled on a high point overlooking the spectacular Scenic Rim. On that last visit before the property was sold, Jane came across this sandstone rock encrusted with lichen which symbolises her mother's caring and creative spirit.
Nana's heart stone – authenticity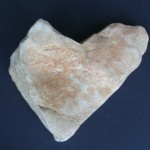 This heart stone was found on the beach where the native bush track joins the shore near Cathedral Caves in the Catlins region of South Island, New Zealand. The bush is on Ngai Tahu Maori land of Jane's New Zealand ancestors. The stone connects Jane to her Nana and great Grandma, and memories of long ago.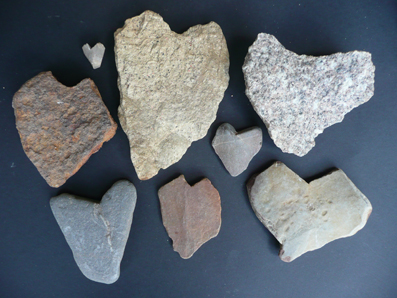 Heart Stones are showcased in Josie Iselin's Heart Stones book which links these stones to emotions and tells of heart stone collectors around the world.